FRAMING EAST LONDON
We offer a wide range of services in our shop, from ID photos to framing!
Quality Picture Framing in East London
If you're looking for bespoke picture framing in East London, them Moments of Memory is your first choice. Here at Moments of Memory, we specilaie in a wide array of Photography services that are guarantee to make the special moments last a lifetime through quality photography services. Whether you're looking for photography, videography, white dove services or even casting, you can expect Moments of Memory to provide a service that is second to none. If you would like more information about our services, whatever your photographic requirements or if there is anything you would like to discuss with our photographer, please do not hesitate to contact us, we would be happy to hear from you. We are located in Essex. Covering London and the south east of England and are willing to travel further please contact us.
Contact Us
so, if you're looking for quality picture framing, then why not contact us here at Moments of Memory to receive bespoke and quality framing in East London? All of our services are delivered to a standard that exceeds professionalism. Just simply get in touch today by either picking up the phone and giving us a call, or by sending us an email and we'll get back to you as soon as possible. One of our highly professional and friendly team members will be more than happy with any inquiries you may have about framing in East London.
ID PHOTOS
Whatever you passport needs we are experienced from babies upwards. All our id pictures are taken whilst you wait with the added bonus you are to view before we print, if you are not happy with the first we will retake. Id photos are available for many countries and also for driving licence, visa cards, club cards, buss pass among many other documents. White and grey backgrounds to suit all requirements.
BALLOONS
Got an event?? Birthday? Wedding? Engagement? Party to celebrate? Look no further for your balloon decor.
In our store we stock over 1500 different styles of balloons which include Latex, Foil, Plain, Baby & 1st Birthday, All ages including large numbers in different colours, Disney & Character, Themed, Airwalkers, Bubble & The fantastic new designs of Cubez, Diamondz and Orbz.
Clusters available for that special event, delivery also optional at a small extra charge.
A Large selection of banners & badges also available.
IMAGE RESTORATION
We specialise in restoring your old pictures and bringing them back to life, if your photo has been damaged, torn, creased or simply folded fear not Moments of Memory can help. We understand restoring images can make great gifts for family and friends. Also available colourisation, bringing that old black and white photo back to life.
Prices do vary due to the nature of work involved, please contact for a quote.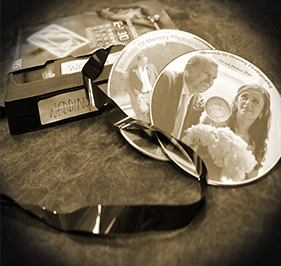 VIDEO TO DVD
Everyone has memories that can be trapped on formats that we can't see or use. We are able to convert those memories for you to watch. Any of the following are available for conversion instore.
VHS, Cinefilm, Vhs c, Betamax, SVHS, Hi8, Mini DV, Video 8 Digital 8, 8cm DVD.
Multiple copies are also available.
Picture Framing East London
If you're looking for Framing East London, look no further than Moments Of Memory. Specialising in all things for photography, framing, media restoration and special moments, we take pride in our ability to offer flawless framing products. We have multiple choices for frames with many styles and colours available. We can also create bespoke picture mounts. Our prices are very competitive and we have many years of experience. If you have any questions or concerns, please feel free to Contact us, one of our friendly staff can certainly help. So, if you're in need of framing in East London, give us a call today!
FRAMED MEMORABILIA
Every signed piece is issued with a Certificate Of Authenticity. Our certificates include it's very own security features avoiding tampering and duplication, protecting your item and investments.
Our frames and mounts compliment the artwork made with passion creating perfection towards the finished showpiece. All our items are unique in design and not just an item in a frame.
Unique in our design and not just an item in a frame.